The art of stunning visual presentations is the job of a graphic designer. Many outstanding graphic designers like Dexios Tobi started this field with a passion for drawing but the 21st century does not debate skill vs talent and demands everyone converts their burning passion into applicable skills just as Tobi did. 
If you are reading this, you also love graphic design and feel the need to turn your sixth sense for colors into a professional skill.
Read this article if you are interested in learning how graphic design rose to prominence, The hottest graphic design courses in Lagos, how much they cost, and free graphic design training in Lagos via NGD.
From the Renaissance to the digital age how  graphic design became a thing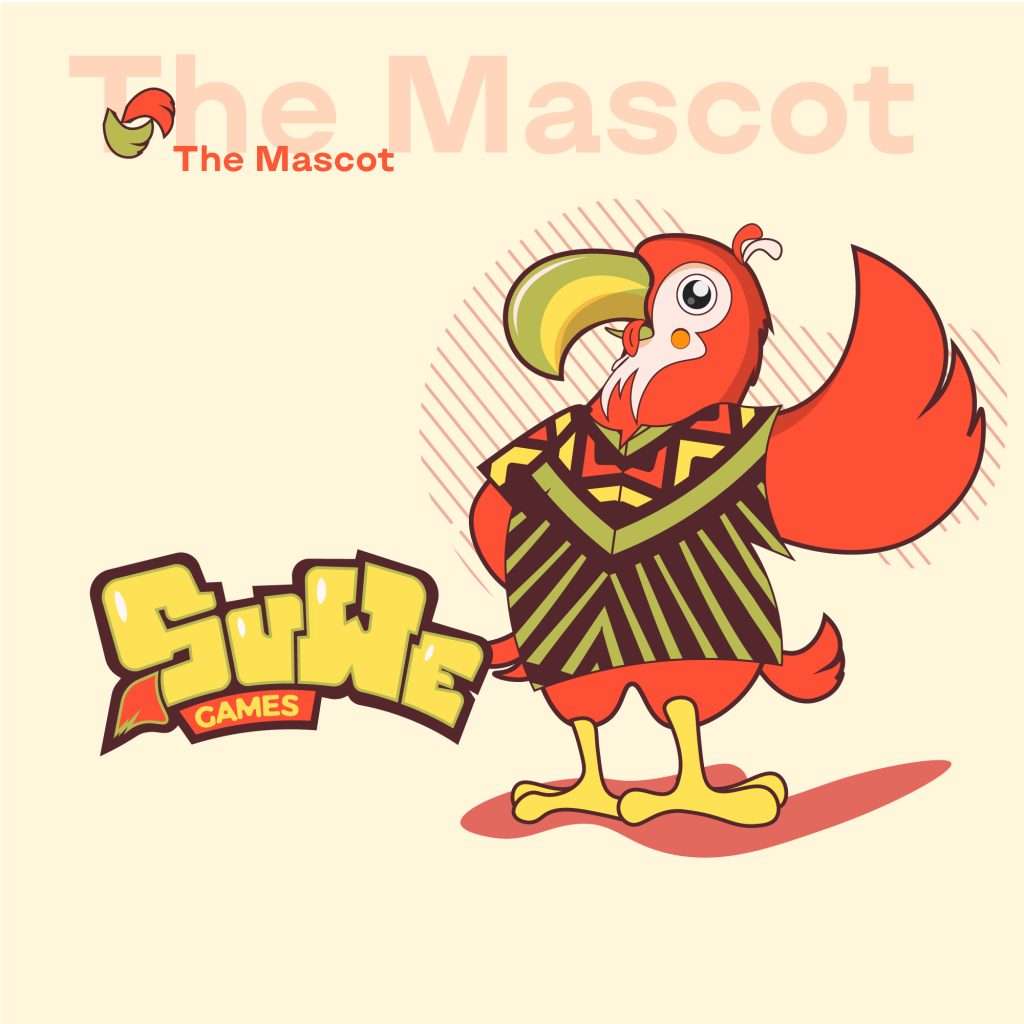 Image credit: Tobi Otun
A century ago painters were the go-to for visual art, earning their pay from patrons who paid for their work.  But this was when 
Mobile screens had not been invented and 

Social media was limited to marketplaces and

companies like Amazon didn't earn billions  from online sales.   
Fast-forward to the 21st century where social media, online marketing, and e-comm stores are crucial to successful businesses, and graphic design was borne to translate visual creativity to mobile screens. 
It has since produced variations like UI UX and web design to determine if  brands captivates audiences long enough to land a pitch or simply gets overlooked and companies like Symantec will spend millions of dollars for a logo acquisition because… good design in turn means an increase in revenue. 
Eye catching designs require skill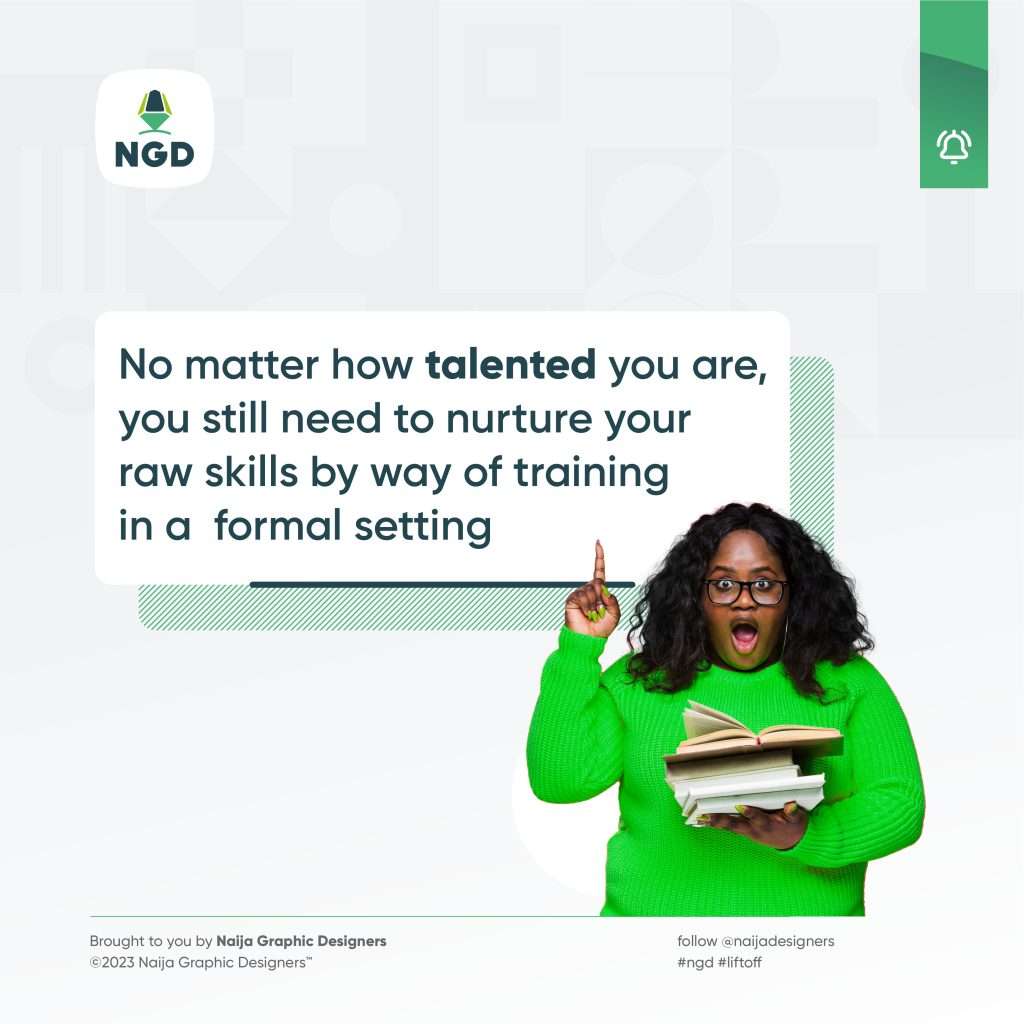 Image credit: Ngd.africa
A good poster, logo, or brand identity should make heads roll but not every graphic designer does this successfully!
 This effect requires training and that's why training in graphic design either here in Lagos or anywhere in Nigeria is necessary.
A good designer can
1. Establish a unique brand identity. Make every brand a unique and memorable personality.
2. Communicate messages: Communicate messages in a visually compelling way using text, images, and other design elements.
3. Solve problems. Think creatively out of the box, and design solutions to unique problems. 
4. Master software and tools. Use industry-standard software and tools to create masterpieces. 
It's impossible to be born with all these skills so graphic design training is the way to go!
Get Graphic design training in Lagos via the NGD Academy.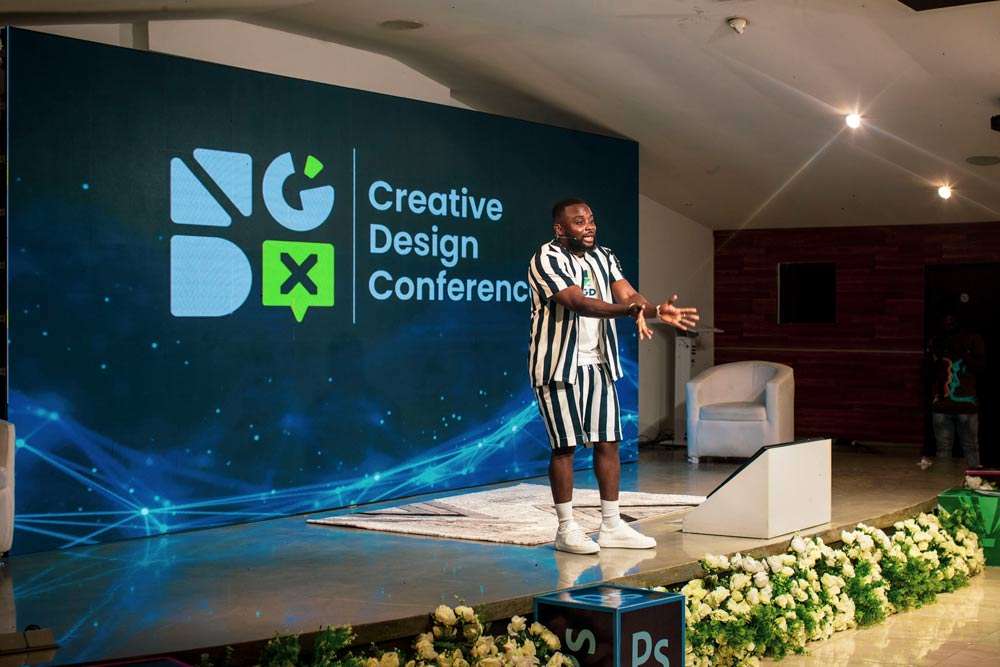 Image Credit: NGDx 2021
In 2023 your uniqueness is a powerful skill when the right training is added.
NGD offers amazing courses both physical and online to upscale your creativity to heights folks pay top dollar for.
You can go physical. Request for admission into a graphic design course with fixed timelines and physical meetups.
1.Rex photomanipulation master class: In 2020 Franklin Uzuomah movie poster inner sensation bagged an award at the Toronto movie festival. His style? creative compositions and imagery and in 2023 his skills are yours for the taking.   
Imbibe his font decisions, step-by-step guide for arriving at masterful compositions, and a mindset for achieving world-class success. Sign up now.
2. NGD hangout: Learn a thing or two about graphic design by attending a get-together of visual creatives in Lagos. It's hosted by NGD and guaranteed to grant insight into the world of design in Lagos. 
3. Brand identity. Think about your favorite products and why you love them. Now think about how cool it is to create brands people love too. If this sounds exciting to you then our upcoming brand identity masterclass by Victor Ajala is meant for you.
Get your graphic design training online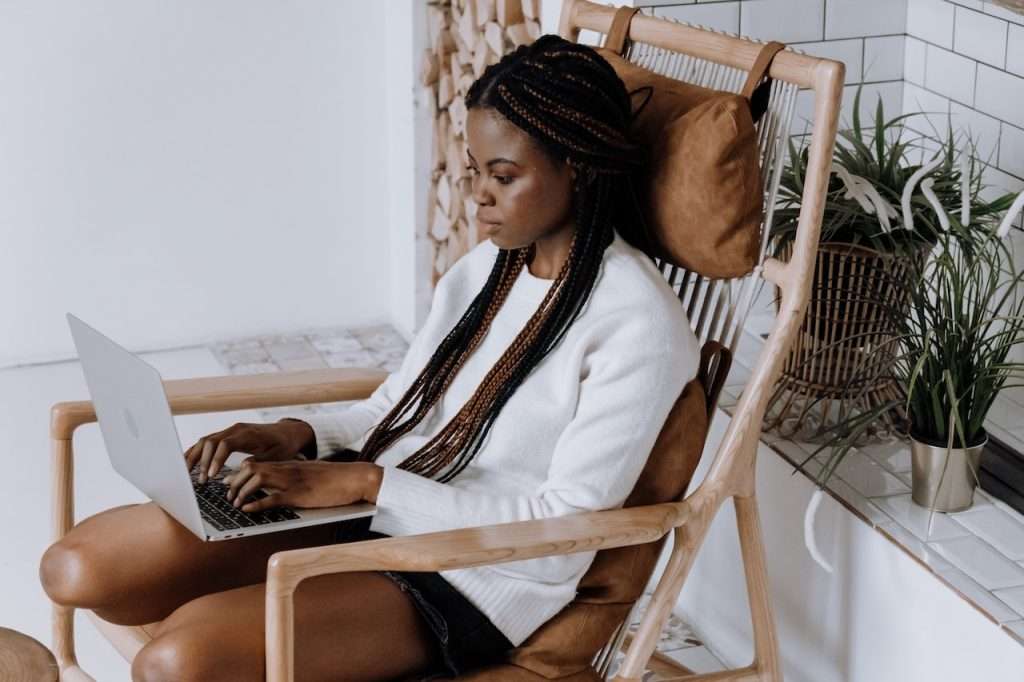 Image credit: cottonbro-studio
We are a powerhouse of online resources and you can learn graphic design in Lagos via the NGD blog to stay knowledgeable; our resources like how to make a gif in Photoshop are no bs guides to creating moving images for audience engagements and articles like social media and cold emailing for graphic designers offer insights to help you land jobs in 2023.
What's the guarantee that our graphic design training in Lagos or Nigeria is the right choice?
Monetary investments are no joke and neither are time based investments like learning UI/UX yourself! 
Here are graphic designers who invested time and money with us and their achievements  so far. Get guaranteed. 
Juliet. From rebel to a jewel of the family. Juliet is the poster girl of NGD with a skill honed by NGD's critics, judges, and alums. Her most famous feat is the popular Mama Papa and Pikin illustration. profile here
Tobi Otun. A flourishing logo designer in Lagos who also teaches graphic design courses in Lagos via YouTube. Check out his start in graphic design from a cyber cafe in theology school.
Laoluobende: Member of NGD group since….. Currently founder and manager of a creative studio in Lagos Leviate. His studio has memorable works to its name such as the Tom-tom 2020 world cup ad and the popular Dettol ad.
These guys and several others are remarkable products of NGD's learning system. Join any of our learning routes and achieve pro-like achievements too. 
Your best bet for graphic design training in Lagos.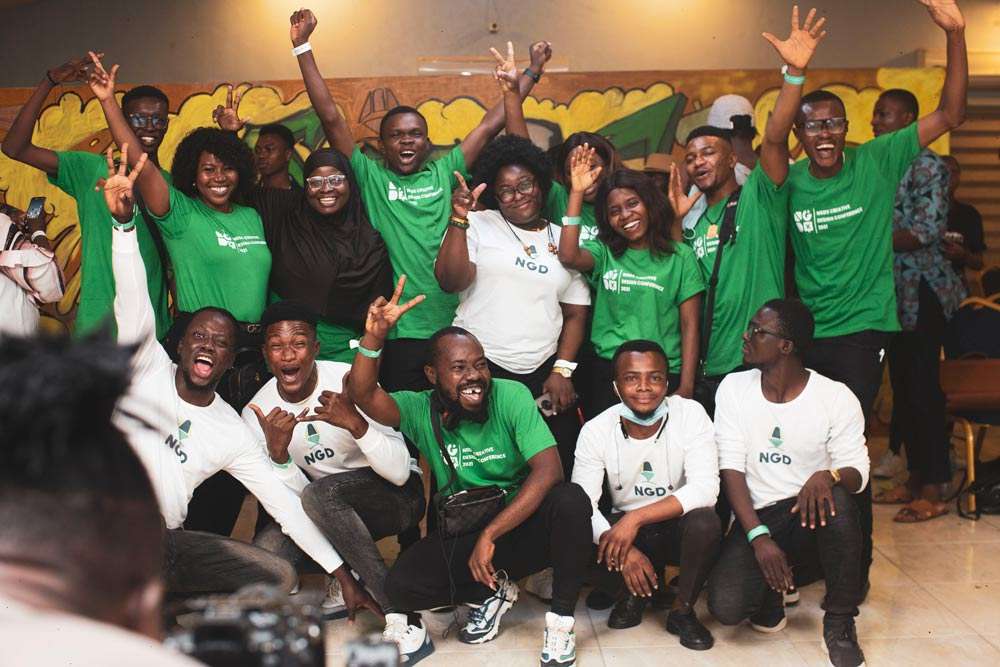 Image credit: ngd.africa
Starting out as a Facebook group for knowledge sharing, mentorship, and job postings.We've since taken this knowledge sharing to an advanced and more cemented level starting with our annual conference, talent pro accreditation, and graphic design courses.
In 2023  we are your best bet for graphic design training in Lagos or anywhere in Nigeria. Sticking with us isn't just a learning strategy it's a money-making move too; you can sign up for our freelance platform to get notified and start earning from jobs posted once you are good to go.
 Take your first step into graphic design by signing up for any of our physical classes and subscribing below to get notified when weekly doses of design freshness get released.