AI is the new buzzword which stands for Artificial intelligence designed to replicate or improve on the products of human thinking. Years ago it was used for logic related tasks only e.g Driving, calculations,storage etc  Today, AI can be used for tasks beyond logic to include AI tools for generating ideas
How can AI generate ideas
Computers can be creative in 2 major ways
Novel combinations. Computers through complex algorithms combine existing ideas into new ones
Conceptual spaces. Feed a computer with a basic principle and it generates ideas from this same principle.
Is AI a threat to Artist?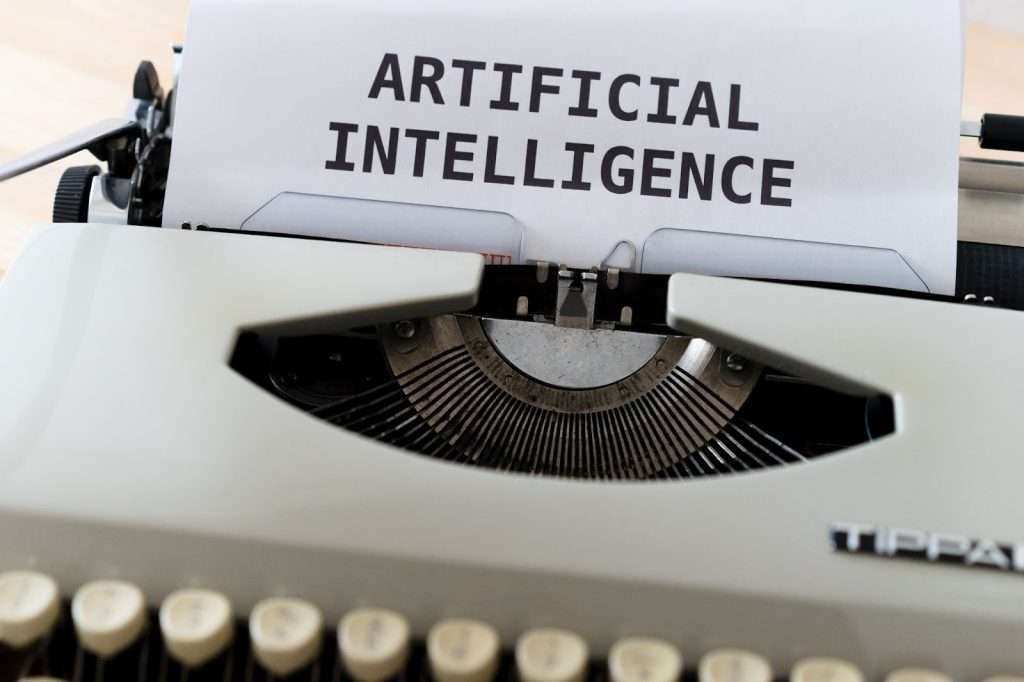 Image Credit: markuswinkler-unsplash
On February 10,1996, Garry Kasaprov lost a chess game to IBM, a machine setup to analyze 200 million moves per second. This moment along with ones where AI's won in art competitions have led many creatives into thinking if AI is a threat to creativity. But it isn't; AI can actually help humans achieve results faster and level the playing ground for everyone.
Luckily we've put together the top 7 AI tools you can use to generate ideas on the go without breaking a sweat
Ideanote
Bright idea
Chhatgpt
Answerthepublic
Semrush
Ayoa
storylabs
1.Ideanote

Image Credit:Ideanote
Ideas can be a hassle to come up with. They can also be difficult to convert into actionable steps. Ideanote considers these challenges and provides users with tools for idea collection from either Teammates, customers, or online crowds.
Pricing:

Image Credit:Ideanote
Starter :Free
Business:$49
Enterprise :Custom
2.Bright Idea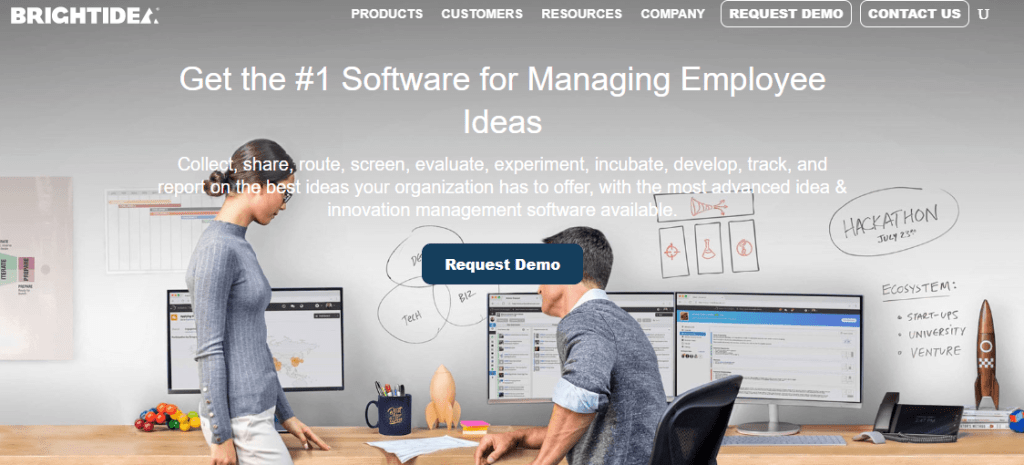 Image Credit: BrightIdea
If idea generation is difficult, any of the AI tools for generating ideas  on our list will help. But if you want a bit more help with mapping ideas to data  i.e Knowing which ideas have the highest potentials  then try Bright point referred to as the no1 idea management platform.
Pricing: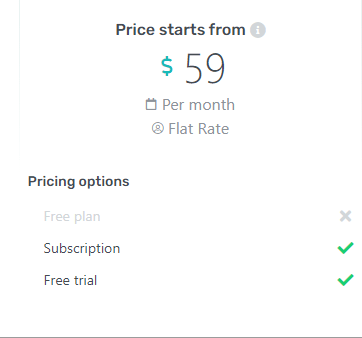 Image Credit: Bright Idea
Starter : $59
3.ChatGpt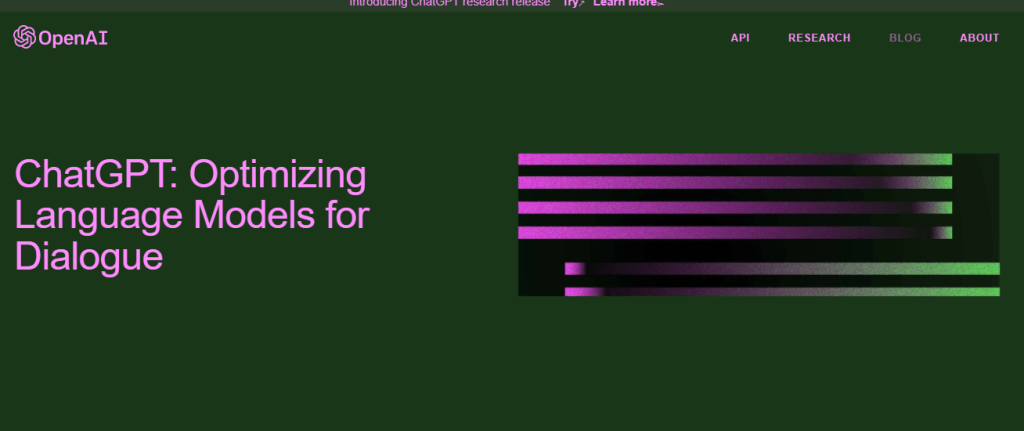 Image Credit: ChatGpt
Rather than spend time gathering data, use an AI tool for generating ideas like ChatGPT
ChatGPT provides insights into queries or problems you intend to solve.
It's an amazing learning tool that provides you answers in a conversational manner.
You really can't tell who is answering  i.e  human or a bot?
Pricing: Free during the feedback period.
4.Answer the public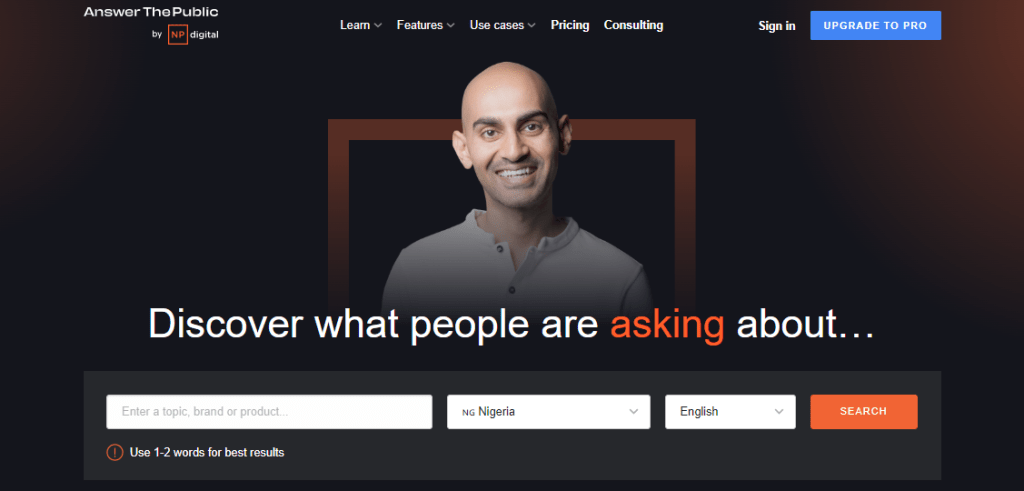 Image Credit: Answerthepublic
Want to generate ideas based on current topics or interests?  Then try Answer the public recently purchased by marketing professional Neil Patel.
Answer the public is an insightful tool for finding out current trends and thoughts. Simply enter a word i.e AI tool and get all queries associated with AI.
Pricing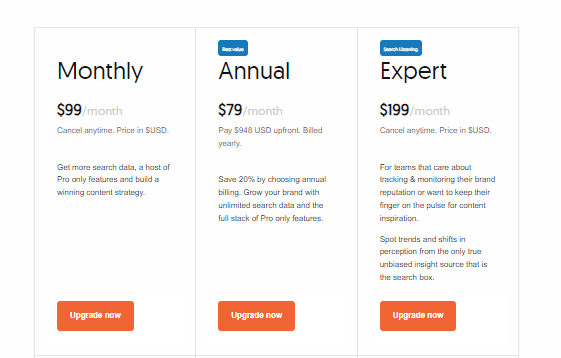 Image Credit: Answerthepublic
Monthly:     $99
Annual:       $79
Expert:        $199
5.Semrush Topic Research tool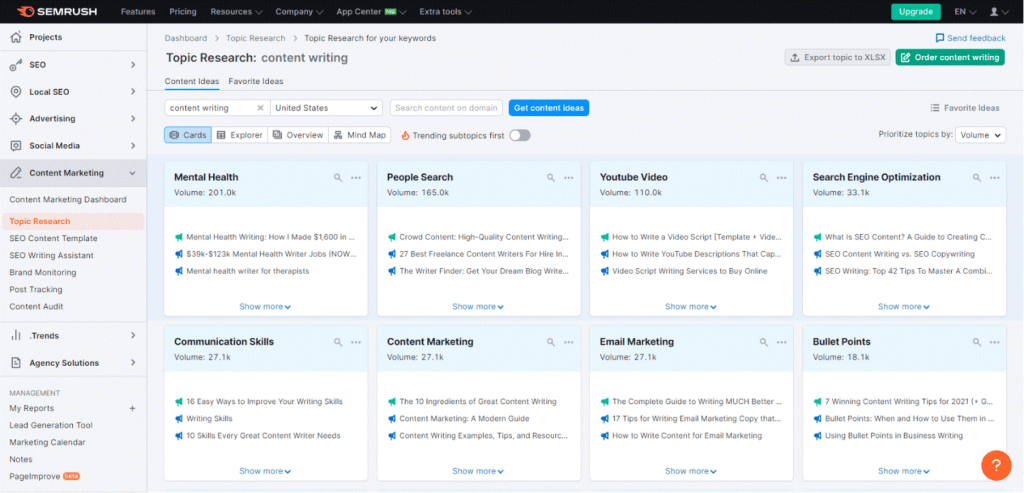 Image Credit: Semrush
Another Ai tool for generating ideas off single words is Semrush research tool.
From a single word, hundreds of related queries are generated for users. The search volume for each content presented gives an insight into what's important and what's not.
Pricing: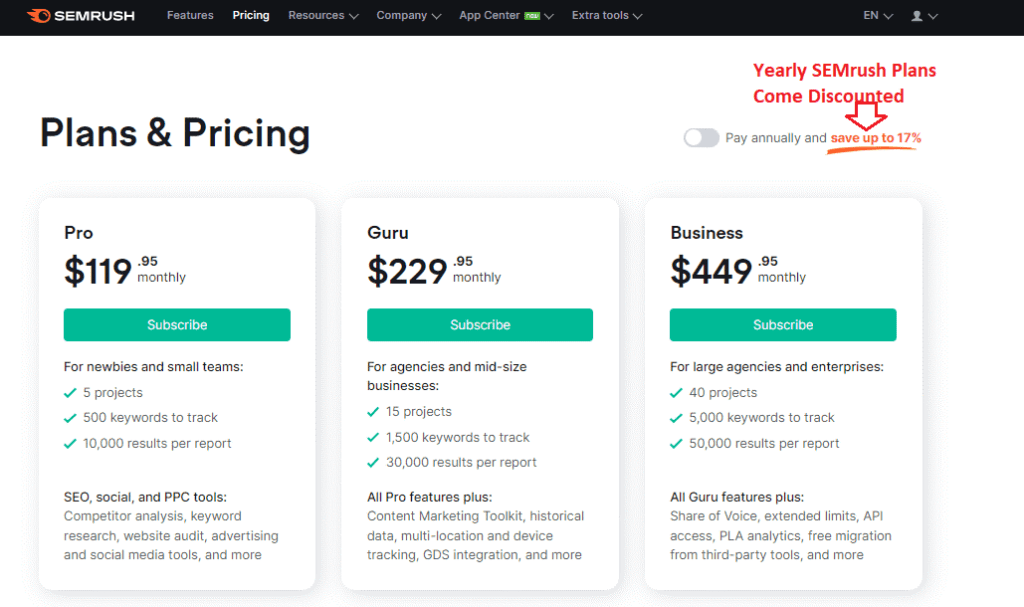 Image Credit: Semrush
Pro:        $119
Guru:      $229.95
Business:$449.95
6.AYOA

A cloud based and AI tool for generating ideas AYOA works by syncing all ideas through kanban style boards and making them available for you and your team to view anywhere at any time.
With AYOA users can brainstorm ideas via a single word or develop existing thoughts from a list of options related to your prompt.
Pricing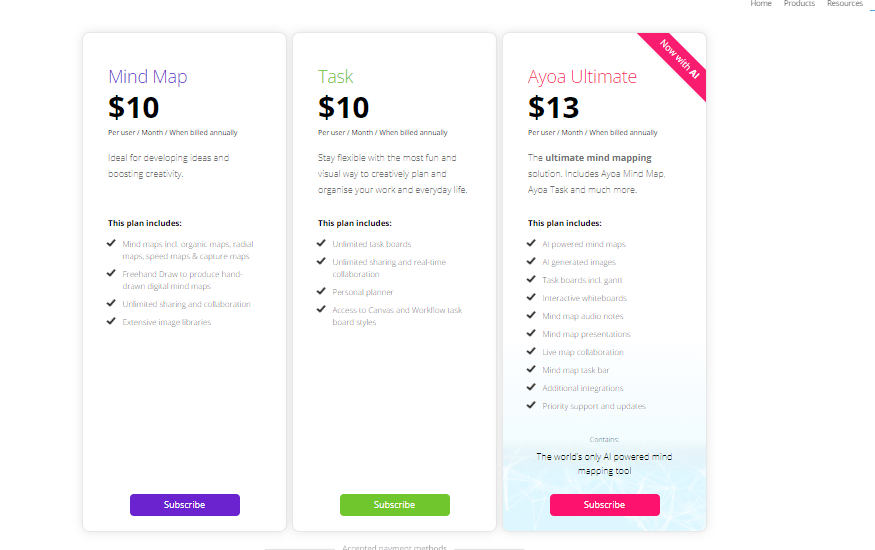 Image Credit: Ayoa
Mind Map:       $10
Task:                $10
Ayoa Ultimate: $13
7.Storylab.ai

Image Credit: Storylab
Users of story lab enjoy endless inspiration for ideas with the "inspire button".Its AI article writing tool is linked to Chat Gpt so your articles are delivered in flowing language.
There are also templates to fast-track the writing process and ensure consistency.
Pricing:

Image Credit: Storylab
Starter:  $5/mo
Pro:         $15/mo
Unlimited: $1
Get more creative with AI tools for content writing
The deep mind AI is capable of imagination and perceiving consequences. These are leaps in AI technology creatives can benefit from; machines able to predict the consequences of their artwork on society.
So rather than sit on the fence try any of these 7 Ai tools for generating ideas and get rocking.
Other Creative AI tool worth checking
AI tools for enhancing videos and photos
AI tools for generating music
Ai tools for idea generation