It's 2023 and UI/UX is amongst the top 50 most sought-after jobs in the world. Creative minds are racing to join this field and  one way to achieve this without throat cutting fees cis to become a self-taught UI/UX designer. This means you don't attend a traditional school, don't study for a certificate, are responsible for your learning and growth.
These can be intimidating and most apply for UI/UX degrees. This path however can cost you thousands of dollars , hence the self-taught route. 
Becoming a self-taught UI/UX designer is achievable 
Is It possible to learn UI/UX on your own without attending a traditional school? sure it is. 
What's urgent here is dedication and effort. This guide will take you through the steps to becoming a self-taught UI/UX designer, from learning the basics to building your portfolio and landing your first job.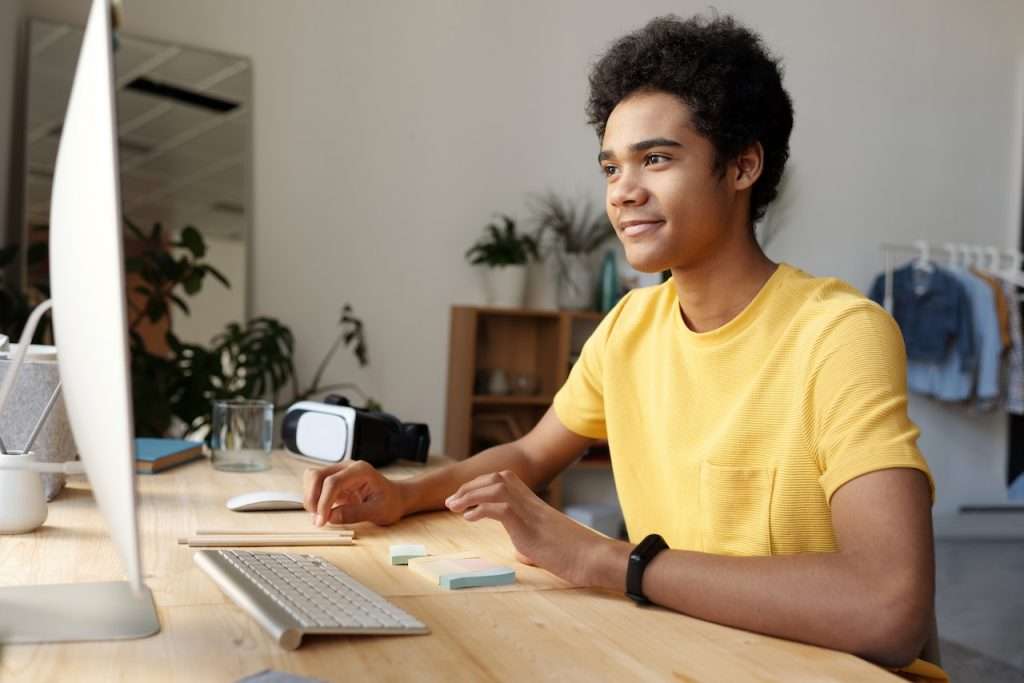 Image Credit: pexels-julia-m-cameron
Tips and resources for learning UI/UX on your own
User Interface (UI) design involves creating the interface or visual elements of a product, while User Experience (UX) design focuses on the overall user experience and functionality of a product.
To become a self-taught UI/UX designer. These principles and resources will help out.
1.Grasping the principles of design – the base for Becoming a self taught UI/UX designer
It's essential to become proficient in principles of design such as layout, typography, and color theory. These guides never change and are the cornerstone for great designs. Once you have a good grasp of design principles and churning our good-looking UI backed by user-centered research becomes second skin to you. 
You can start by taking online courses or reading books and articles on design principles.
NGD blog has a depth of articles covering, principles, free resources, and tips, to help you on your journey to learning UI by yourself.
Once you have a good understanding of the fundamentals, you can start practicing your skills by working on personal projects. These projects will allow you to apply your knowledge and experiment with different design techniques.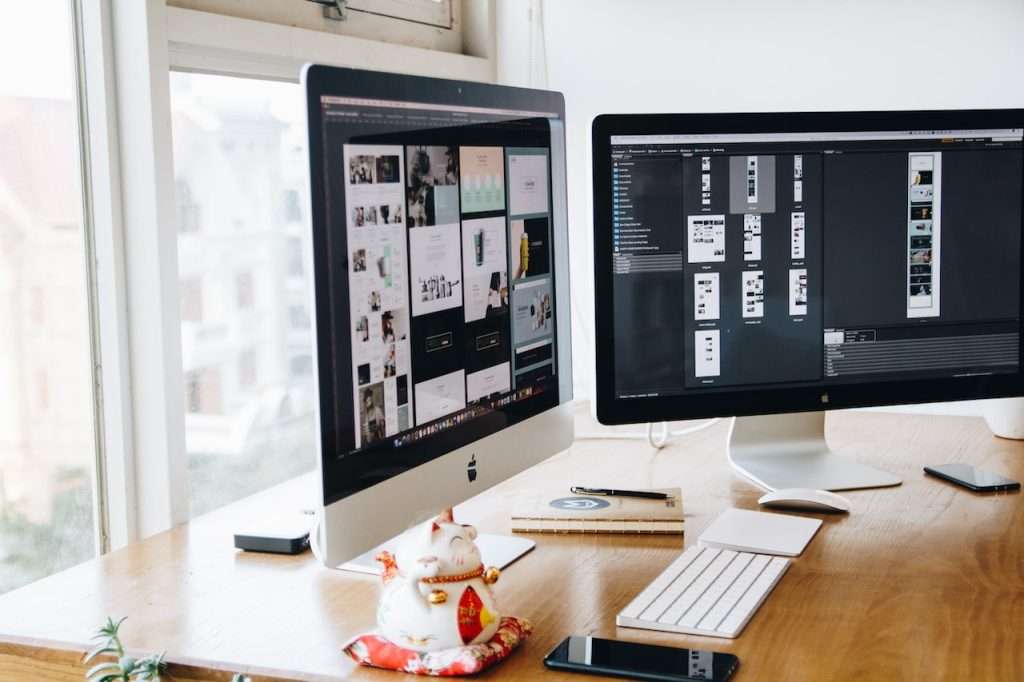 Image credit: pexels -tranmautritam
2.Pick a tool
It's easy to create screens on paper but for modern-day UI/UX, sophisticated software is required. This software includes tools that let you present your screens in real-time scenarios and gauge how your UI will be received by audiences. 
There are tons of these design tools to choose from but as a beginner, you shouldn't find yourself using up valuable time jumping from software to software.
In choosing a software what counts is the ease of learning, widespread use amongst industry professionals, and sometimes the cost of a subscription!
The best software for UI/UX design hitting these marks are :
Figma: Figma is an excellent choice if you need a tool for design collaboration and prototyping. Despite being a relatively new player in the market, Figma has gained popularity among UI/UX design experts due to its comparative usefulness.
Sketch: UI/UX designers are increasingly drawn to Sketch, a digital design app for macOS, because of its intuitive interface and plugin functionality.
Adobe XD: With its numerous helpful functionalities, Adobe XD is a favorite among UI/UX designers. Additionally, it is free and allows for the easy creation of prototypes.
You can learn these tools through YouTube videos and creating projects yourself. 
3.A strong portfolio-  the most important aspect of becoming a UI/UX designer.
A portfolio is a collection of projects handled by your creative self. It should showcase your skills and experience and demonstrate your ability to design for different platforms and audiences.
Worried about a lack of client-related work? You can start building your portfolio by working on personal projects, contributing to open-source projects, or offering your services to non-profit organizations.
These avenues are freeways to get work you can show to prospects. Want to make them more interesting? Tackle them as real time jobs.
Check out eye-catching portfolios for inspiration at ngd. When done you can upload your work on these sites for free
NGD: Home to visual creatives. NGD is a freelance site for landing jobs and hosting your work for free. Sign up and start showing.
Crago. Design free portfolio websites with customized URLs. Hosting on cargo is by invite only but the customizable URLs make up for the hassle. 
Behance. Share your work and receive feedback from a large group of creatives like yourself.
Dribble. Upload snapshots of your projects and get sourced by bigshots like Apple who serve talent here. 
Coroflot: A simple-to-use portfolio site. Cooflot also doubles as a job board and you can search for exciting UI/UX roles within the site. 
Crevado: A portfolio site offering google analytics to help track visitors and improve your visibility.         
Remember to regularly update your portfolio to showcase your recent skills.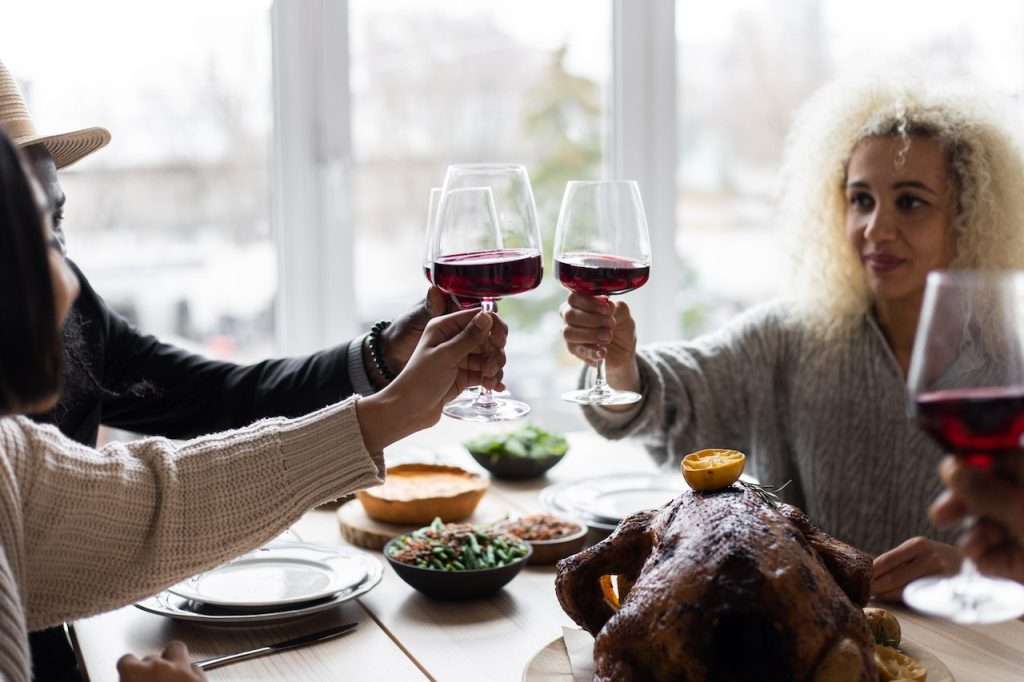 4.Become a self-taught UI/UX designer via Networking.
Our guide on how to become a UI/UX designer by self-learning would be incomplete without mentioning the crucial tool for leveraging relationships- Networking.
Networking is a crucial tool used for landing jobs in any industry. UI/UX design is no exception.
Attend design conferences and events to meet other professionals in the field and learn about the latest trends and techniques.

Image Credit:NGD
A simple google search with the phrase UI/UX conferences and exhibitions near me is a gateway to exciting meetups in your neighborhood. 
You can also consider reaching out to recruiters or companies that are hiring for UI/UX design positions, sign up for freelance job boards and join communities where aspiring and successful designers meet. 

Image Credit:pexels-cottonbrostudio
Become a successful self-taught UI/UX designer in 2023
The 21st century is the era of  achieving great feats via simple means; AI's are used to create master pieces in seconds and cars drive themselves. Learning  UI/UX  independently is therefore possible. 
However, you should have someone monitoring your progress or giving you the growth tips you need to fly high in the industry. 
Resources like ADPList and Mentor Cruise are helpful platforms for finding mentors.
Taking the self-route is no piece of cake, it requires discipline to achieve your goals and you can check out how much UI/UX designers make in Nigeria to know if it's worth your effort.
Subscribe below for more insights to guide you on your design journey.