AI is the new buzzword which stands for Artificial intelligence. A technology designed to replicate or improve products of human thinking. Years ago, it was for logic related tasks only e.g., Driving, calculations, storage etc. Today, AI is used for tasks beyond logic to include AI video and photo enhancing tools.
How can AI be creative?
AI can be creative in 2 ways
1.Novel combinations. Computers through complex algorithms combine existing ideas into new ones
2.Conceptual spaces. Feed a computer with a basic principle and it generates ideas from this same principle.
Is AI a threat to Artists?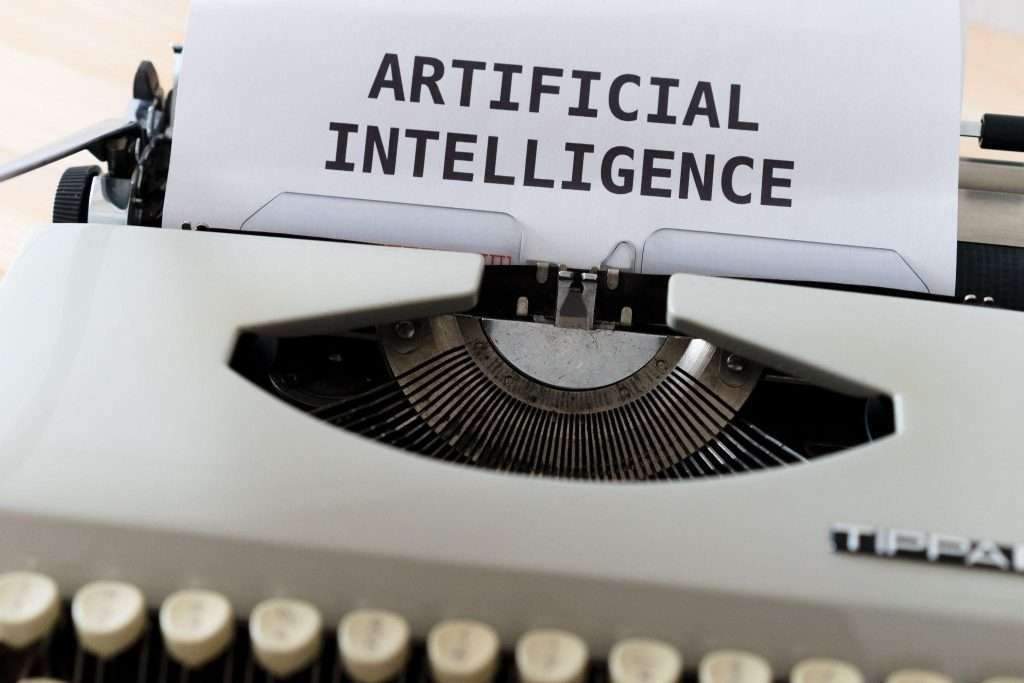 Image Credit: markuswinkler-unsplash
On February 10, 1996, Garry Kasaprov lost a chess game to IBM, a machine setup to analyze 200 million moves per second. This moment, along with ones where AI's won in art competitions, have led many creatives into thinking if AI is a threat to creativity. But it isn't; AI can actually help humans achieve results faster and level the playing ground for everyone.
Here are 7 awesome AI video and photo enhancing tools 
Topaz labs video Enhance AI
Pixpop
Avc labs video enhancer
Power director
Hitpaw video enhancer
Pinnacle studios
Lumen 5
1.Topaz Labs Video Enhance AI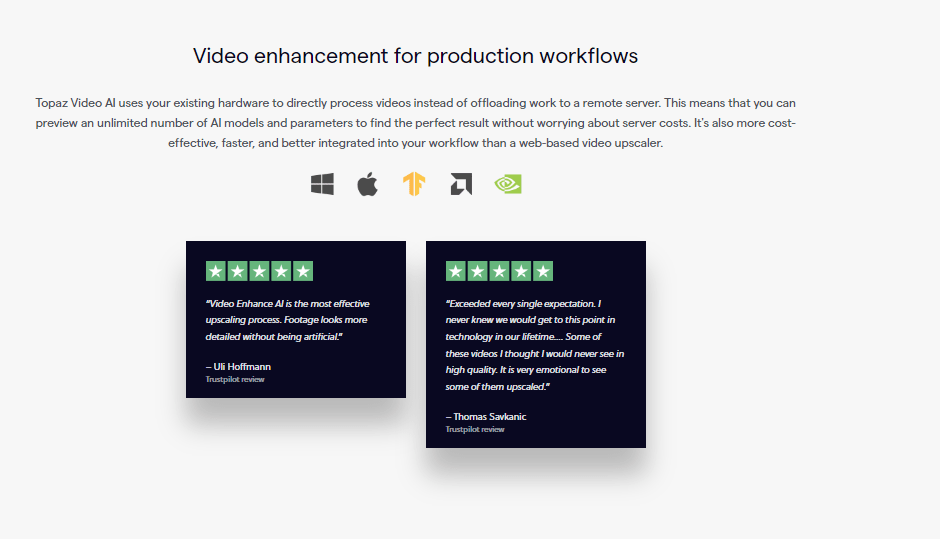 Image Credit: Topaz
Professional videos don't require the most expensive gear; you can shoot with what's available and upscale the quality of your videos using programs like Topaz Labs  Ai tool. It features  auto color and tone correction, edge sharpening and an editor for increasing the resolution of your videos without any loss to video quality.
Naturally it edits images for photographers without much fuss through its auto features for enhancing photographs.
Simply entrust your editing task to this AI video and photo enhancing tool and watch your products transform!
Pricing: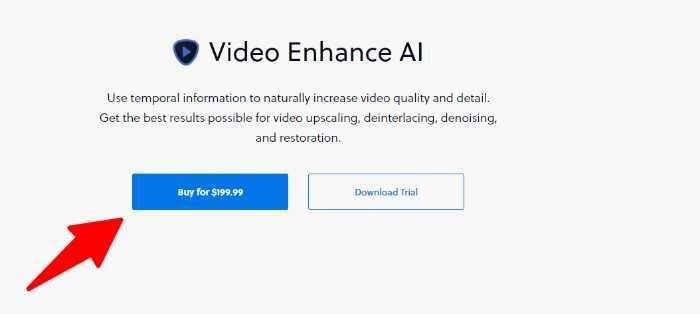 Image Credit: Topaz
2.Pixpop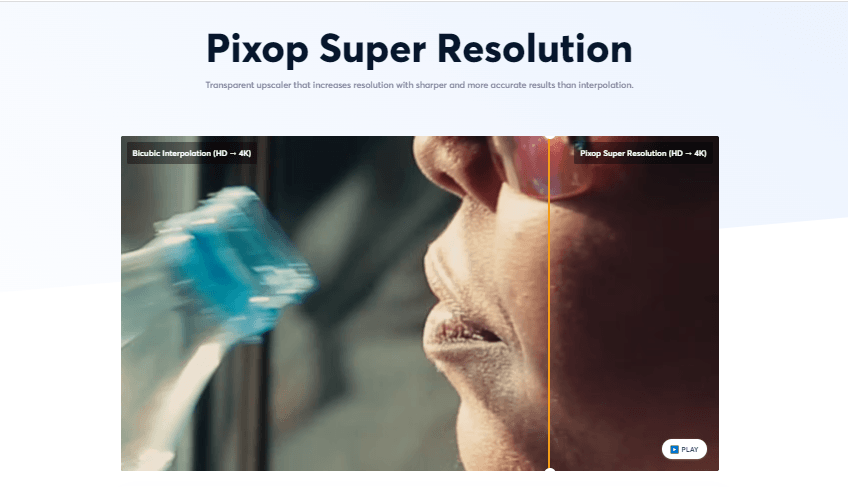 Image Credit:Pixpop
Breeze through your video edits with automatic adjustments made by Pixpop AI. The software boasts automatic enhancers for photos and images.
Pixpop as an AI video and photo enhancing tool features a cloud editing feature. This lets users edit videos anywhere and get their files saved on the cloud in addition to downloading these videos to their phones.
Pricing: Calculated based on pixels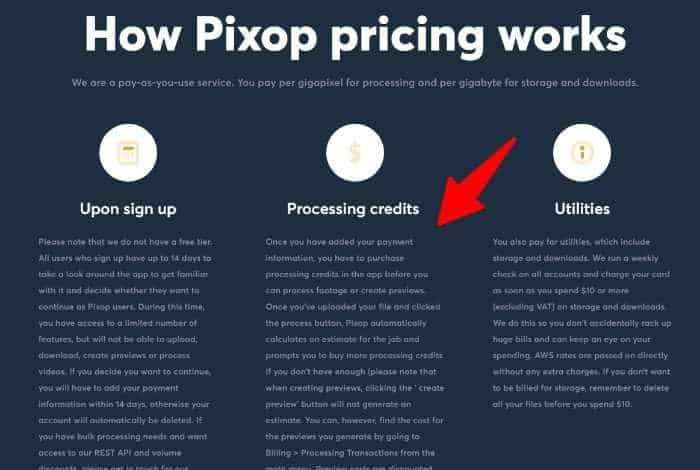 Image Credit:Pixpop
3.AVC labs video enhancer: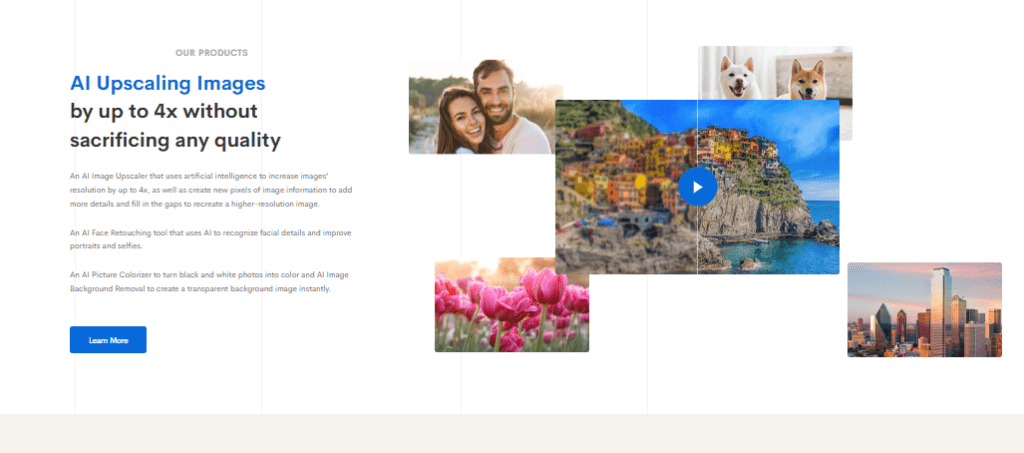 Image Credit: AVC labs video enhancer
Scale up video quality to 4k or 8 k resolutions with a few clicks, AVC specializes in AI video editing software targeting buyers who want to edit videos in batch. Its automatic features are available at prices that don't break the bank.
Pricing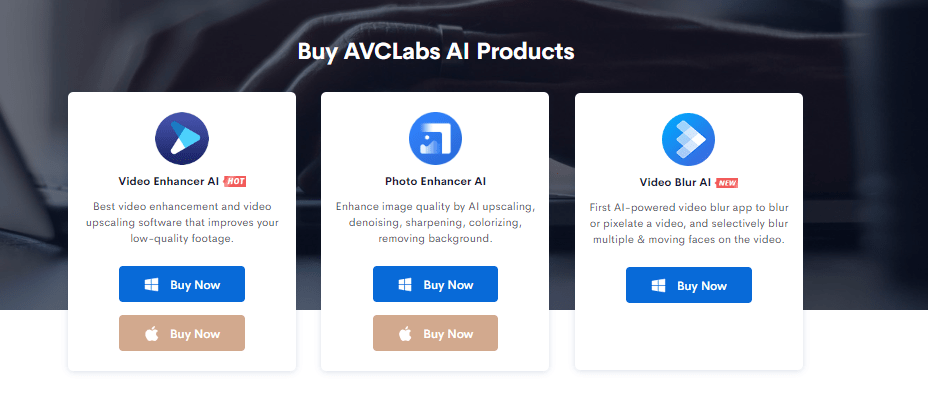 Image Credit: AVC labs Video Enhancer
video Enhancer:           $39.95
Photo Enhancer: $19.95
Video Blur:            $9.95
4. Power director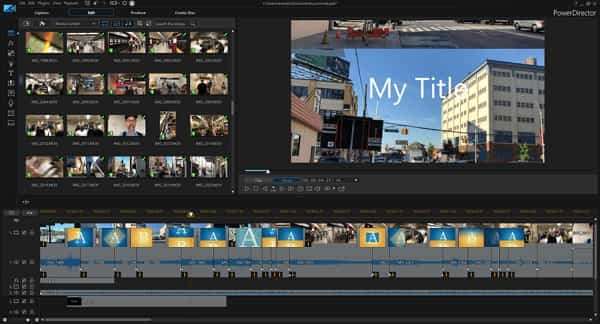 Image Credit: Power Director
Add customized shapes, and texts to any video with Power director, it goes beyond a simple tool for enhancing videos to include motion graphics in its menu.
With power director users can include motion graphics in their videos in simple steps.
Pricing: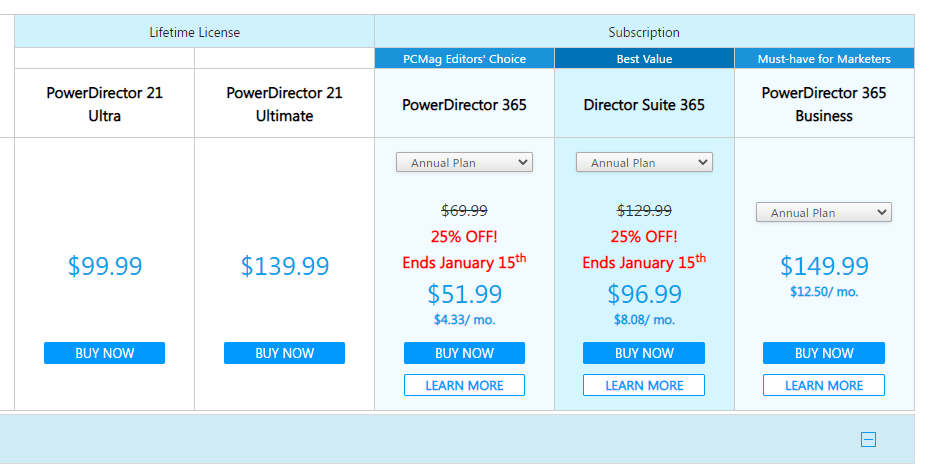 Image Credit:PowerDirector
Power director 21 ultra: @99.99
Power director $139.99
Power director 365: $51.99
Power director 385 buisnes@96.99
powerdirector business:149.99
5.HitPaw Video Enhancer
Producing masterpieces without any skill is one of the benefits of using an AI video and photo enhancing tool like Hitpaw video enhancer.
The easy-to-use interface lets you Enhance low-resolution 480P, and 720P videos to 4k with a single click.
Pricing:
I month: $42.99
1 Year: $99.99
Lifetime: $349.99
6.Pinnacle studio

Image Credit: Pinnacle Studio
Pinnacle is an AI video and photo enhancing tool like the others we've mentioned so far except with one difference; Pinnacle offers users a plethora of color grading options, 2000 in total. There are AI advanced features like resolution enhancements but coloring is this App's major feature.
It however works on windows only!
Pricing: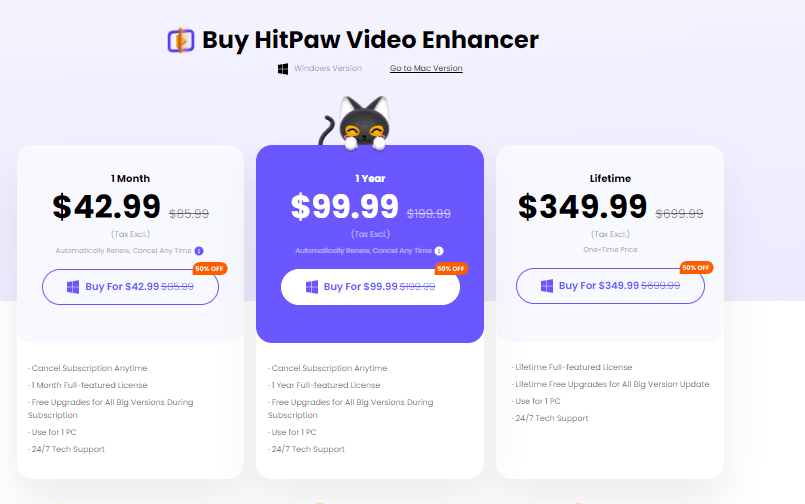 Image Credit: Hitpaw
Pinnacle studio 26 ultimate: $89.99 comes with free color filters
Pinnacle studio 26 Ultimate: $129.99 comes with color filters, graphics, training videos
7.Lumen 5

Image Credit :Lumen5
A robust AI tool for video and image edits. Lumen comes preloaded with templates that allow users to convert zoom videos or other recordings into stunning videos with aesthetics.
There's also the free royalty music section packed with sounds to spice up your videos.
Pricing:

Image Credit :Lumen5
Community: Free
Basic: $19
Starter: $59
Professional: $149
Enterprise: Customs
Get more creative with AI video and photo enhancing tools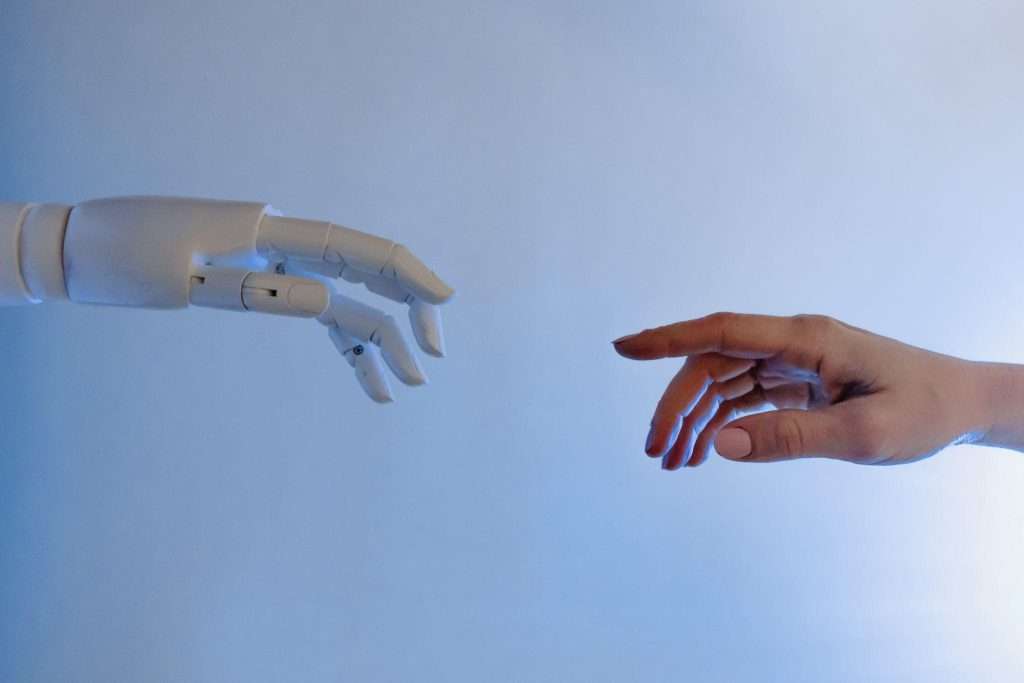 The deep mind AI is capable of imagination and perceiving consequences. These are leaps in AI technology creatives can benefit from; machines able to predict the consequences of their artwork on society.
So rather than sit on the fence try any of these 7 AI video and photo enhancing tools and get rocking.
Other AI tools to check out