Make the next beethoven inspired piece 
 AI is the new buzzword which stands for Artificial intelligence. A technology designed to replicate or improve products of  human thinking. Years ago it was for logic related tasks only e.g Driving, calculations,storage etc Today, AI is used for tasks beyond logic to include AI tools for generating music. 
How can AI make music? 
The  best AI tools for generating music do so in 2 major ways.
1.Novel combinations. Computers through complex algorithms combine existing musical pieces into new ones.
2.Conceptual spaces. Feed a computer with a basic principle and it generates ideas from this same principle.
Is Ai creativity a threat to humanity?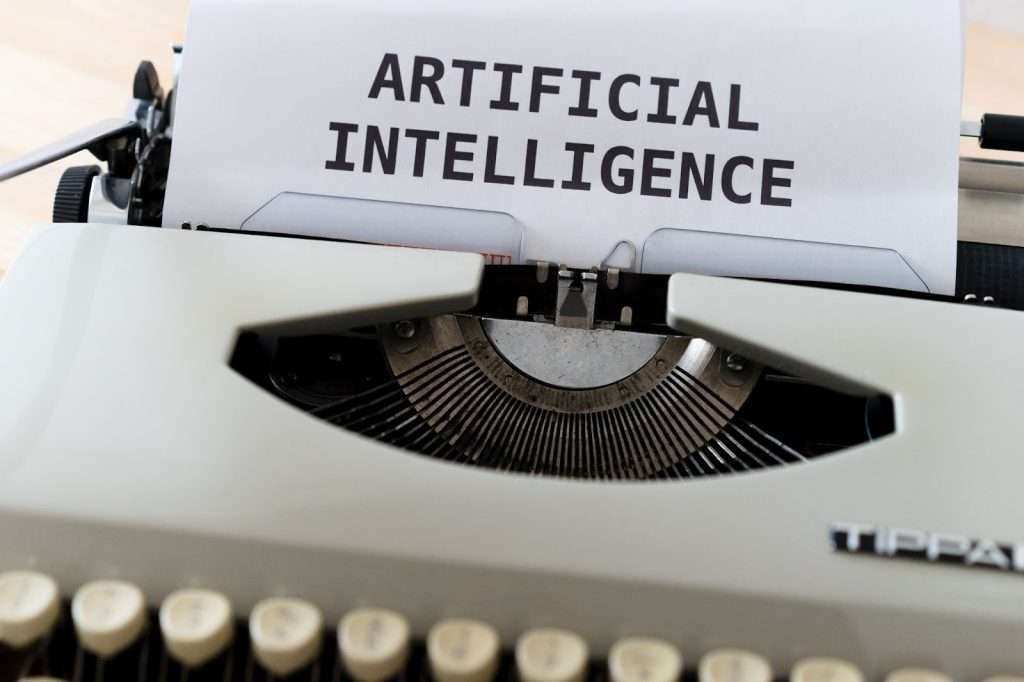 Image Credit: markuswinkler-unsplash
On February 10,1996,  Garry Kasaprov lost a chess game to IBM, a machine setup to analyze 200 million moves per second. This moment along with ones where AI's won in art competitions have led many creatives into thinking if AI is a threat to creativity. But it isn't;
AI can actually help humans achieve results faster and level the playing ground for everyone.
Luckily we've put together the top 7 AI tools for generating music  on the go without breaking a sweat 
Here are 7 Ai Tools for Music generation:
1.Amper Music
: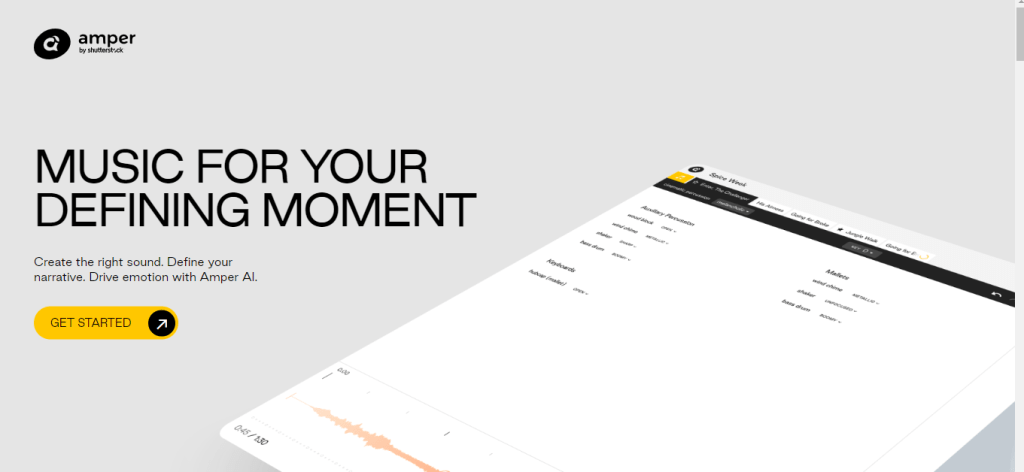 Image Credit: Amper
An AI  tool for generating music based on selected moods.
Amper currently runs for 99$ and offers a music creation platform and an API system for integration with other businesses. 
Pricing

Image Credit: Amper
Personal: $5
Enterprise Basic:$25
Branded:$99
Online AD:$499
All media/Multimedia:Request a quote
2.AIVA
: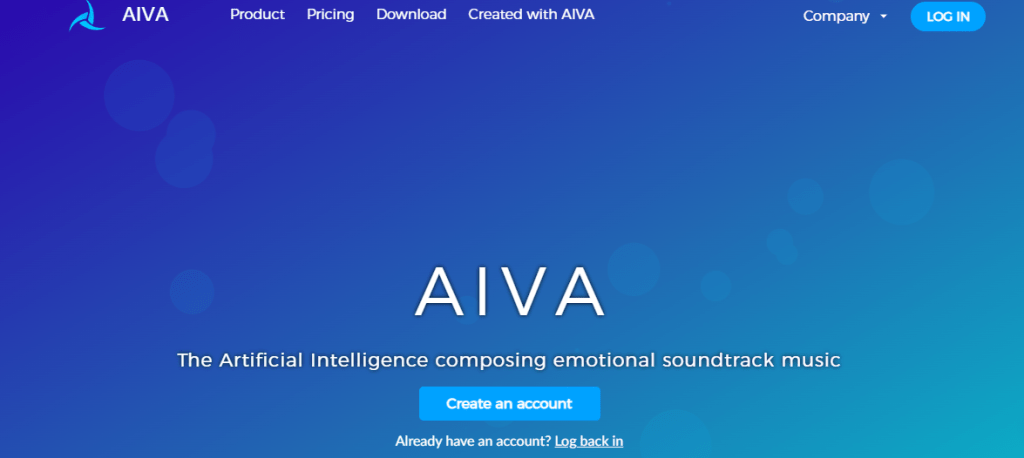 Image Credit: Aviva
A dream-come-true website for Gamers, music enthusiasts, or professionals due to its easy-to-use interface and what's more … its pricing.
For free, users can create unlimited AI-generated themes for their projects and only give credit to Aviva. Don't want to attribute? Try the license-free products
Pricing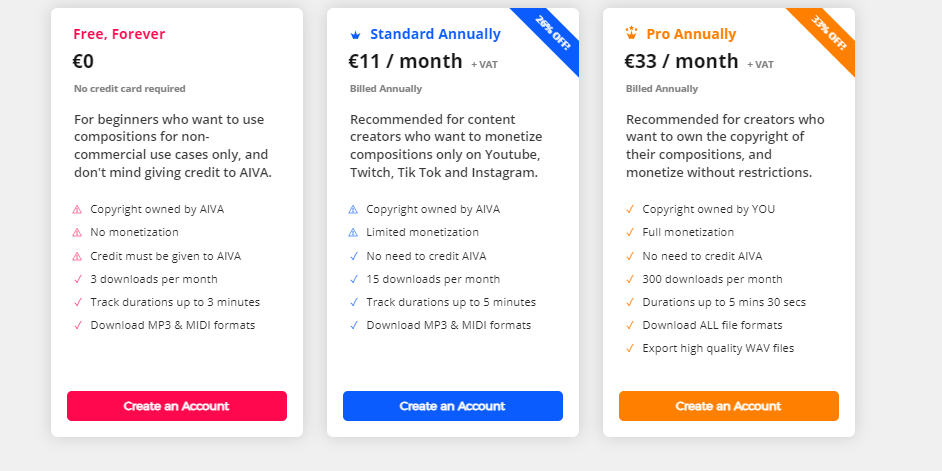 Image Credit: Aviva
Free: €0
Standard Annually:€11/month
Pro Annually:€33/month
3.
Ecrett Music
.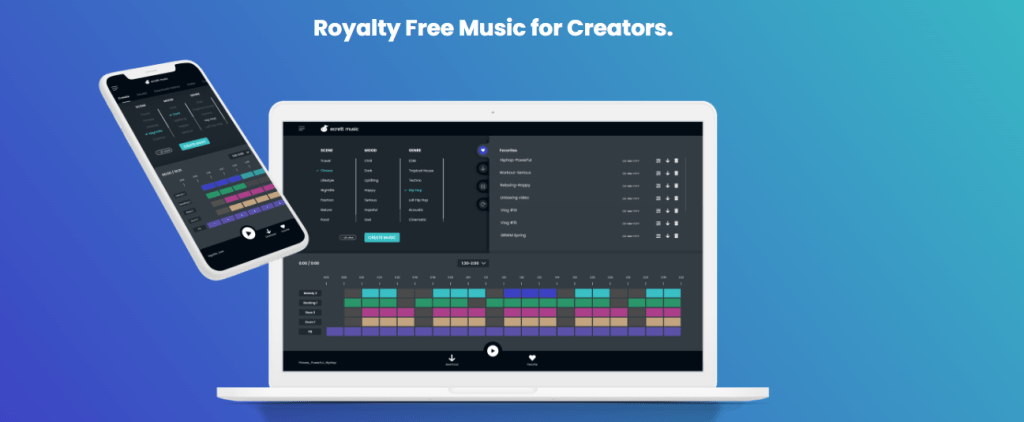 Image Credit: Ecrett
Ecrett is an AI tool for creating music content just like the other tools on our list. However, Ecreet offers a special feature that others don't; It allows users to upload videos and get automatically synced tracks without further editing. 
Useful for content creators who want perfectly synced audio but want to avoid the Herculean task of doing so themselves.
Pricing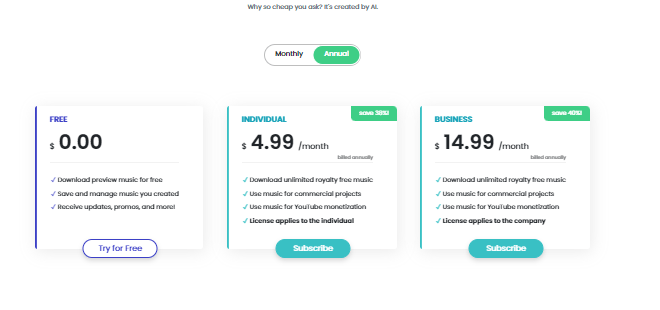 Image Credit: Ecrett
Free:       $0.00
Individual:$4.99
Business:$14.99
4.Infinite Album for Gamers
The gaming industry is worth billions. Companies like Melodrive are utilizing this opportunity by providing gamers without composition experience, a fast and easy way to generate music for online gaming.
With melodrive gamers worldwide can have AI generated music play during their live streams. There's the prospect of these tracks being converted to NFT too!
Pricing: Free for now
5.ORB Composer AI music generator

Image Credit: Orb composer
Orb is an AI music generator for inspiration. It claims to be the fastest source of inspiration for composers in the market and goes beyond simple AI music software to include plugins .
Pricing: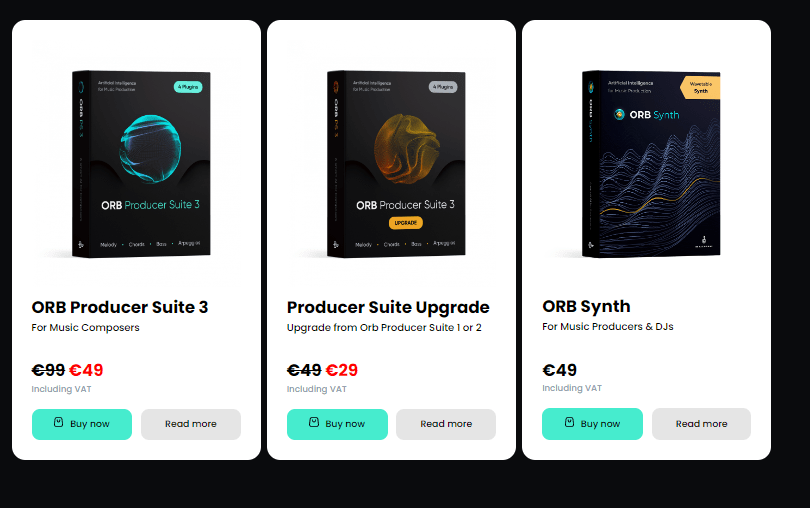 Image Credit: Orb composer
Orb Producer Suite:        €49
Producer suite Upgrade:€29
OrbSynth:                       €49
6.Sound draw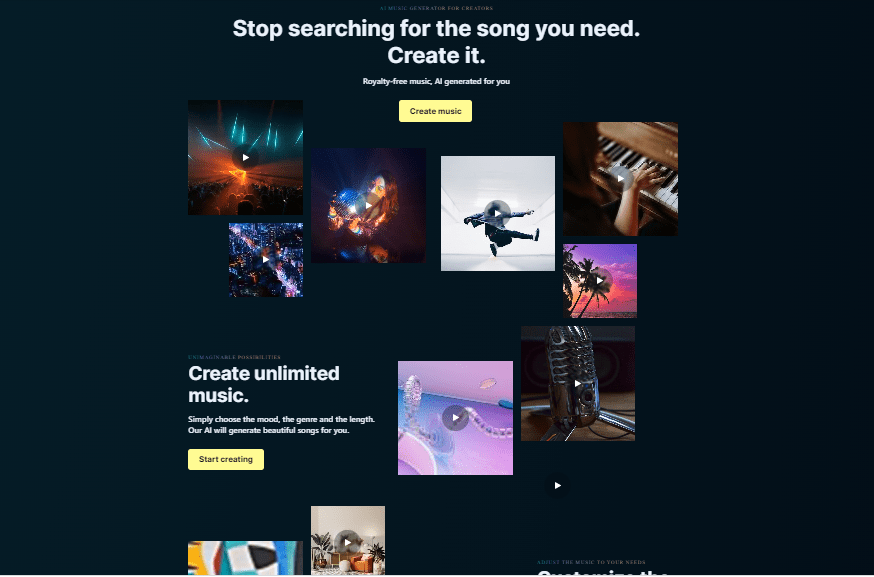 Image Credit: Sound draw
An AI content tool for customizing single pieces of music through technology and manual tools. Music creation is free on the platform but unlimited downloads come at a price. 
Pricing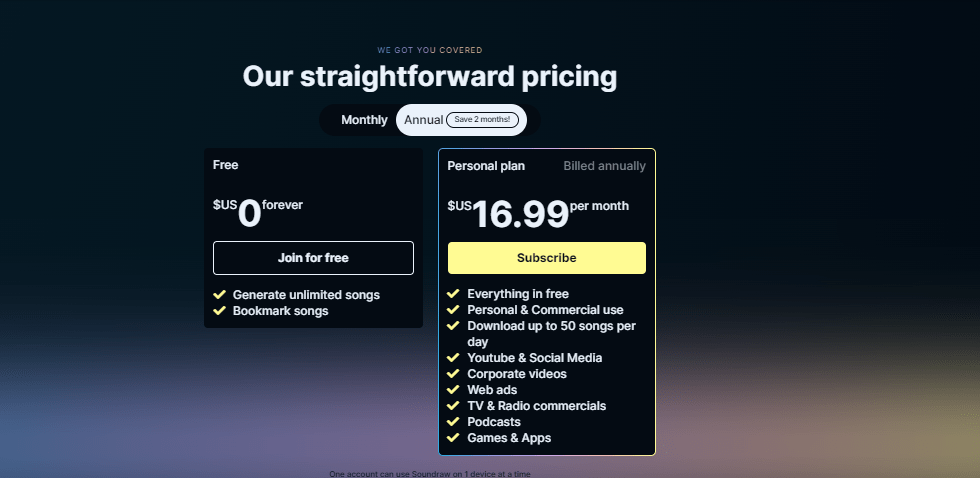 Image Credit: SOunddraw
Free:  $0
Personal plan:$16.99/mo
7.Amadeus Code
: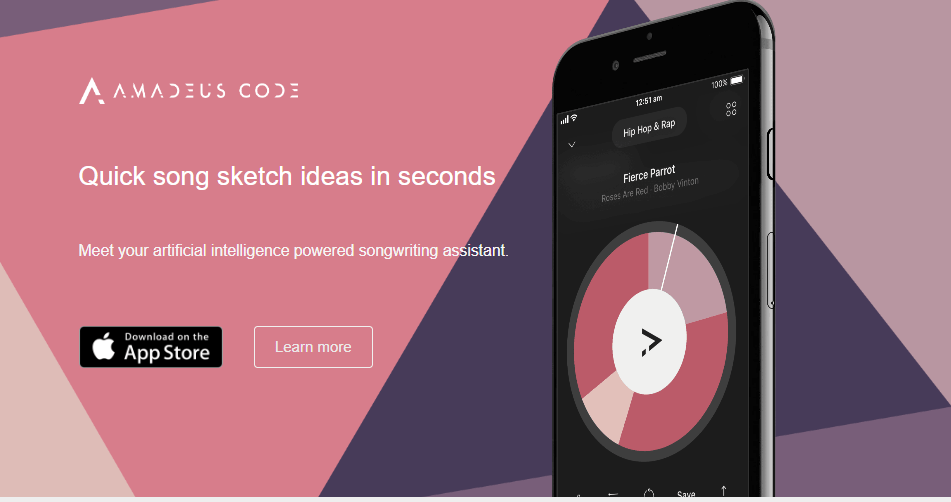 Image Credit: Amadeus Code
Like the other AI tools for generating music,  Amadeus codes offers easy song creation in minutes. Its unique selling code is its iOS feature which allows users to access Amadeus anytime.
Pricing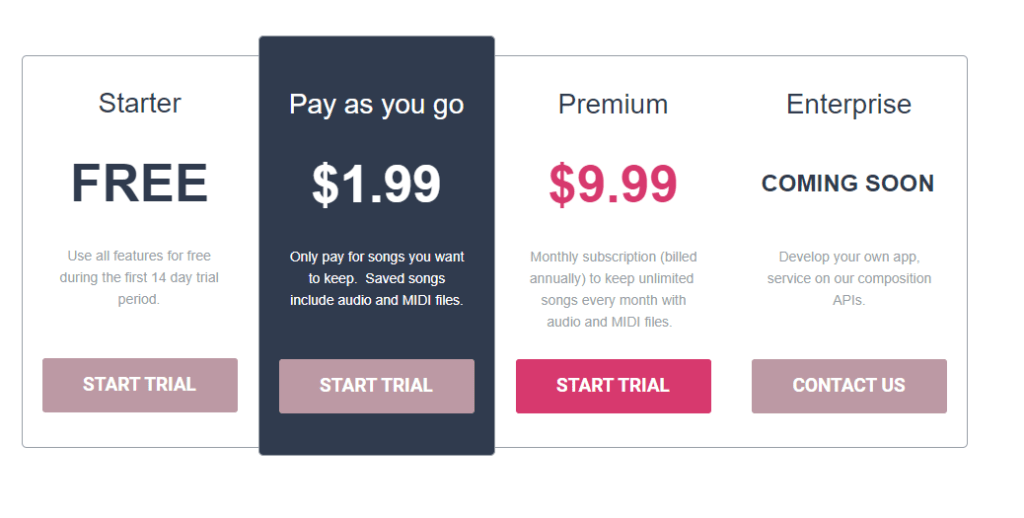 Image Credit: Amadeus Code
Starter:     $0
Pay as you go:     $1.99
Premium:   $9.99
Get more creative with AI tools for generating music
The deep mind AI is capable of imagination and perceiving consequences. These are leaps in AI technology creatives can benefit from; machines able to predict the consequences of their artwork on society. 
So rather than worrying about AI, try any of these 7 Ai tools for generating music  and get rocking.
Other AI tools to check out
AI tools for enhancing videos and photos